Your Chapter and the BHS Standard Chapter Bylaws
Posted on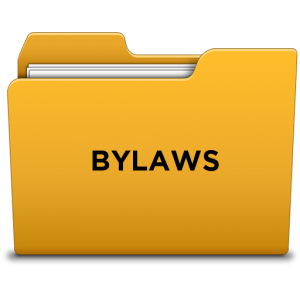 As you likely know, every chapter of the Barbershop Harmony Society follows a set of Standard Chapter Bylaws as updated and edited by the Society Board of Directors. Simply, when an update is made to the document, it automatically becomes effective to all chapters.  While changes are infrequent, it's important that you and your chapter remain up-to-date. When a change is made, an email is always sent to district leadership as well as chapter presidents, secretaries, and treasurers.  
What has changed?
In August 2016, the most recent set of bylaws was approved by the Society Board of Directors. The most significant change was the ability of each chapter to include the option to adapt the structure of their board of directors to include up to two non-member voting at-large seats. (Learn more about this by clicking HERE)
In addition to the Flexible Board Option, there were other various updates made to the bylaws, including having an executive committee option for your chapter and reducing the number of required officers (chapter president, secretary, treasurer and immediate past president).
Are your chapter documents up-to-date?
We encourage you to take a moment to review the current Standard Chapter Bylaws to ensure that your own chapter bylaws are updated to the current standard.
View or download here: http://www.barbershop.org/resources/document-center/business-and-finance/standard-chapter-bylaws/
If you need to revise your chapter documents, remember that all edits and adaptations to the Standard Chapter Bylaws and individual code of regulation documents must be reviewed and approved by the Society G&B Committee prior to implementation.
Once your chapter membership has approved your revised bylaws (or code of regulations), you may submit for review and approval by the Society G&B by emailing the documents to chapters@barbershop.org. If absolutely necessary, they can also be mailed hard-copy to:
Barbershop Harmony Society
Att: Chapter Leadership & Education
110 7th Avenue N
Nashville, TN 37203-3704
Need help?
If you have questions or would like additional assistance, feel free to contact Antonio Lombardi, our Manager of Chapter Leadership and Education at chapters@barbershop.org or call 800.876.SING.