Watch all the action from Midwinter on FloVoice
Posted on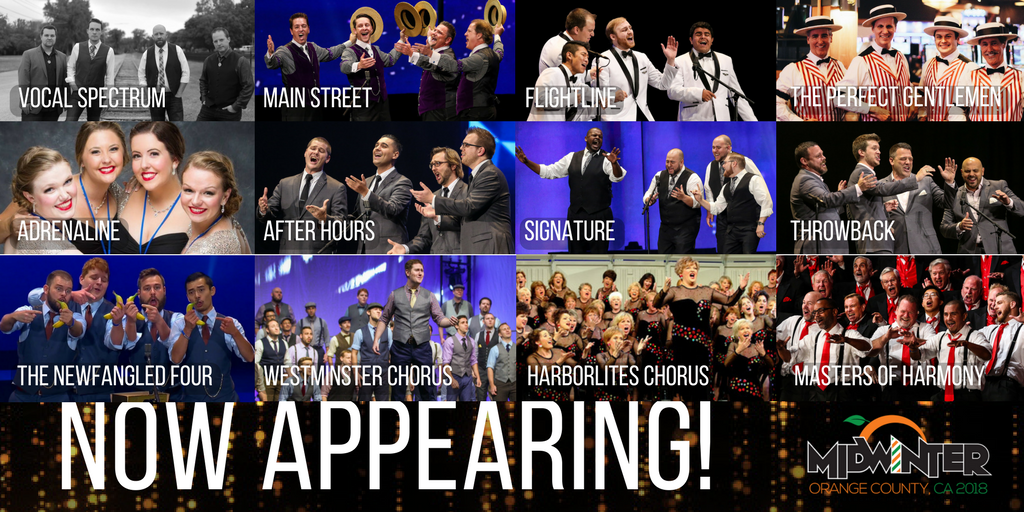 BHS Show Producer Chad Bennett thinks big. Really big. When he saw the possibilities of the fantastic Segerstrom Center for the Arts, he started lining up a truly incredible roster of artists for the 2018 Midwinter Convention, January 18-21, 2018.
Did he go TOO FAR? Is two youth champs, three quartet medalists, three world champion quartets, three world champion choruses, and two giant-sized massed choruses TOO MUCH?
You be the judge. A few all-events admissions are still available, but we're heading toward a sell-out.
For the rest of us, there's the LIVE STREAM, at a new, lower price, starting at just $29.99 for a  one-month subscription.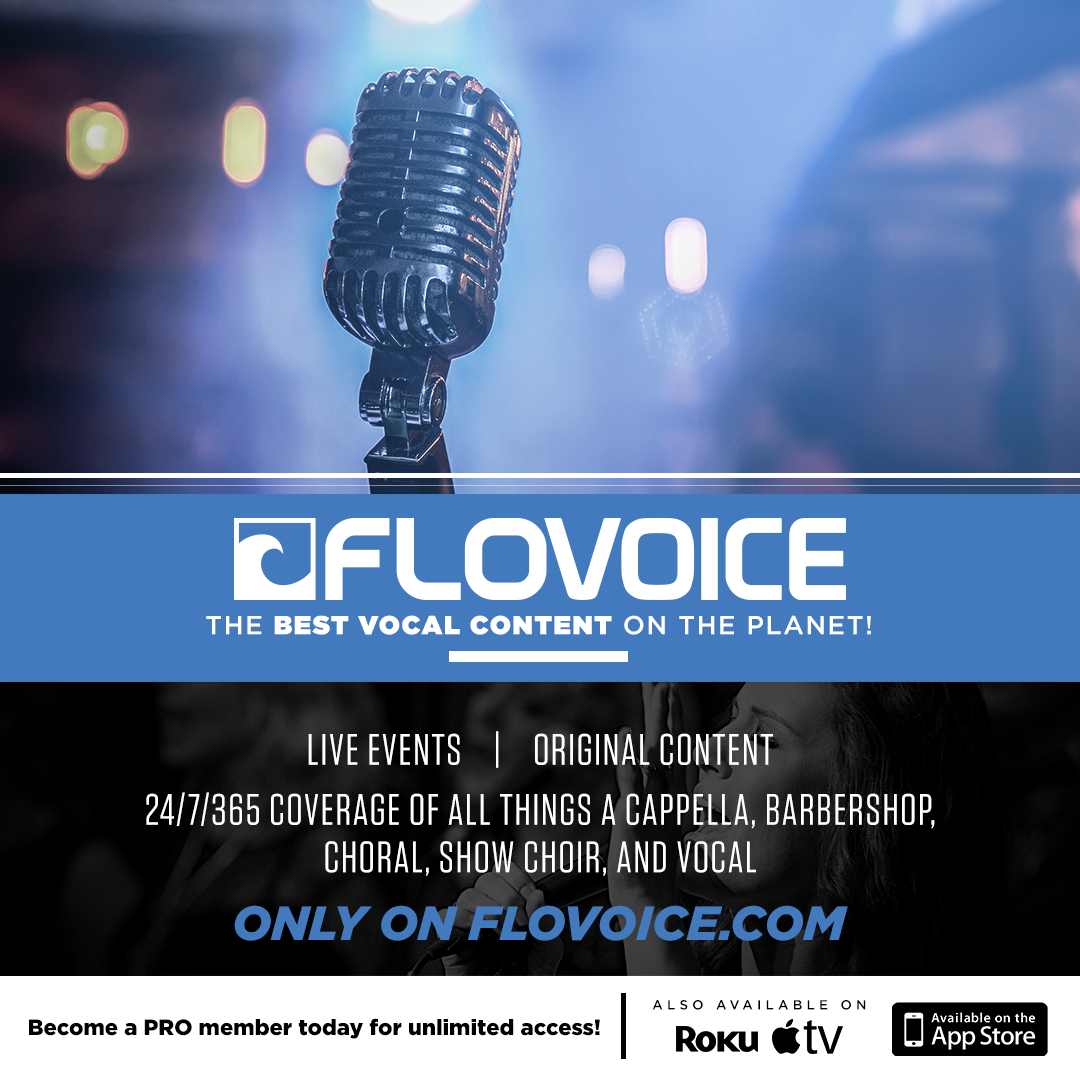 Subscribe today to FloVoice, our new streaming partner, and get all the action delivered to your desktop, mobile, or connected TV devices such as Apple TV and Roku. Plans start at $29.99 for a monthly subscription. A FloVoice annual subscription will also provide access to the 2018 International Convention and Contests in Orlando, July 1-8, 2018.
Look what you'll see in your first month!
Thursday, January 19
Opening night concert
7:30 pm Pacific/ 10:30 pm Eastern
Featuring
Association of International Senior Quartet Champions Chorus

Adrenaline – Sweet Adelines International 2017 Rising Star champion

Flightline – 2017 Youth Barbershop Quartet Champion

After Hours – 2017 International Quartet Medalist

Main Street – 2017 International Quartet Champion

The Newfangled Four – 2017 International Quartet Finalist

Signature – 2017 International Quartet Medalist

Westminster Chorus – 2015 International Chorus Champion

Vocal Spectrum – 2006 International Quartet Champion
Friday, January 20
Youth and Seniors  Chorus Festival
11:00 am Pacific/ 2:00 pm Eastern
Eighteen choruses from across the continent!
Saturday, January 21
International Seniors Quartet Chorus
11:00 am Pacific/ 2:00 pm Eastern
The top 25 quartets battle for the championship.
Closing night concert
7:30 pm Pacific/ 10:30pm Eastern
Featuring
All-Chapter Chorus

2018 International Seniors Quartet Champion

Adrenaline + Flightline

After Hours

Vocal Spectrum

Main Street

Throwback – 2017 International Quartet Medalist

Signature

Masters of Harmony Chorus – 2017 International Chorus Champion

Westminster Chorus

Harborlites Chorus – Sweet Adelines International 2007 Chorus Champion  

The Perfect Gentlemen

Mass Youth Chorus + Guest Choruses