Revised BMI/SESAC Show Clearance Form for U.S. Chapters
Posted on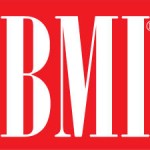 The Barbershop Harmony Society has updated our Application for Show Clearance: BMI & SESAC License Form and is now available for download on our Society online Document Center.
The general form updates are reflective of what our current process is for processing show clearance requests as an organization, alongside your District Leadership. We're happy to report that rates for a BMI/SESAC Show Clearance have not increased.  
As a reminder, chapter secretaries should submit three copies of a BMI/SESAC Form to their District for review and approval. Also, checks should NOT be stapled or taped to the form, only paperclipped. 
Please help us by encouraging and discarding older versions of this form, including the carbon forms (that we still see now and then). 
If you have further questions or need further assistance, please contact our Society Offices.