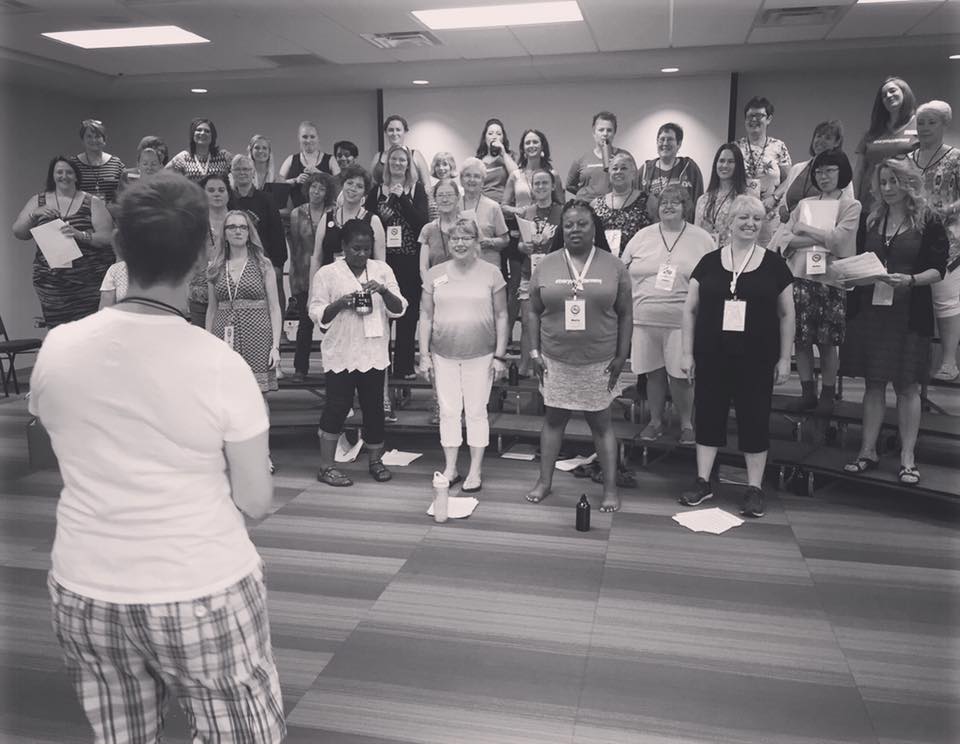 Women's Honors Chorus
This is our third year offering an adult chorus for women, and we are hoping our attendees who have not had the chance to sing in an ensemble like this will take advantage of time with these fantastic instructors and fellow singers!  
We welcome all women of any age who are interested in having a great time singing with other women while learning a ton about rehearsal techniques and how our team can elevate your understanding of ensemble singing and performance.  
The women's honor chorus has no audition, and we welcome both HU women AND women in the greater Nashville area that would like to join us for the joy!  Rehearsals are Monday-Friday, 2 to 4 pm, and we will sing on the Saturday night show!
You are welcome to sign up for Honors Chorus if you are in chorus or quartet college (we get a lot of our people from these areas), or simply want to sing in an elite ensemble during the week. 
The 2018 Director of the Women's Honors Chorus is Charlotte Murray.  Charlotte Murray is an 18-year high school music educator from Wellington, New Zealand. Charlotte first discovered a love of barbershop after hearing visiting International Quartet Champions, Second Edition, in her final years of high school. When she returned to her old high school Tawa College as a teacher in 1998, she took over the barbershop programme. Today she has 120 high school students involved in weekly barbershop chorus or quartet singing. Her past students include Musical Island Boys, the 2014 BHS International Quartet Champions. In her region Charlotte is heavily involved in organizing and leading barbershop workshops and competitions for high school students. Charlotte is a BHS Master Director and the co-founder and co-director of International 6th placed chorus, Vocal FX. Charlotte is a Performance Judge for the Australasian Guild of Barbershop Judges and she has been involved in delivering Director Training for Barbershop Harmony New Zealand since 2008.