Harmony University 2018 General Registration Opens December 1, 2017
Posted on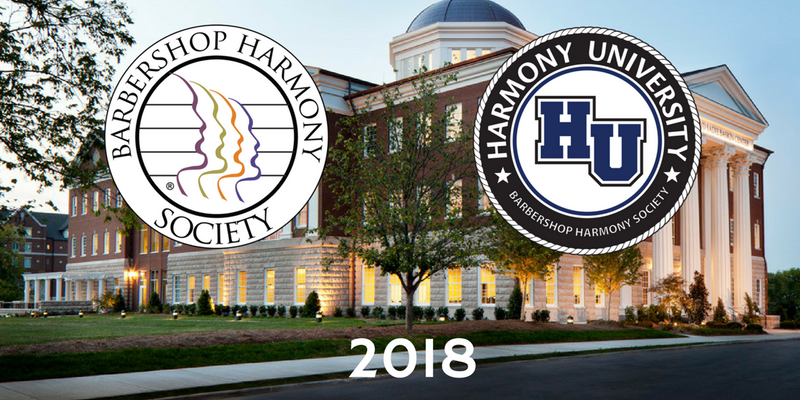 General registration for Harmony University 2018 opens Friday, December 1, 2017. Join us in Nashville, TN on July 22 – 29 on the beautiful Belmont University campus. Follow your own barbershop dreams with more than 600 classes taught by world-class faculty!
Need a gift idea for a loved one this holiday season? Your Chorus Director? Maybe an up-and-coming barbershop star? Give the gift of a Harmony University registration to someone for the holidays. As a special bonus, those who purchase a registration for someone or register in the month of December will receive an additional $50.00 off a registration to attend!
Ready to register?
Your tuition payment in from December 1, 2017 to February 14, 2018 holds your spot at HU 2018. On or about February 15th, you will be able to select your individual classes, electives, and even bus shuttle pick up.
Scholarship applications also open online and can be found here: www.barbershop.org/harmony-university/scholarships
Choose from six curriculum tracks in one all-inclusive event!
Mix classes to meet your needs:

Core classes (Monday-Friday) meet every day at 10:30 am, 2 pm, 3:15 pm and 4:30 pm

Elective classes meet only one time during the week and are offered at 1 pm and 7:30 pm

Optional Early Bird classes (Monday-Friday) meet every day at 8 am

Private instruction in arranging, conducting, performing, and voice available
For an example schedule of HU, click here: http://www.barbershop.org/harmony-university/master-schedule/