Intro to Barbershop: Everyone in Harmony
Posted on
Way back in the infancy of the Society for the Preservation and Encouragement of Barber Shop Quartet Singing in America, our original and still-official legal name, our founders instituted a Code of Ethics, whose preamble begins:
The Society aspires to preserve for its members and for all future generations of prospective members, the sacred right of men to seek haven from the burden of their daily cares through indulgence in old-fashioned vocal quartet harmony….
Eight decades later, that spirit still pervades the Barbershop Harmony Society, and week by week, we experience that joy in thousands of chapter meetings, chorus rehearsals, quartet gigs, shows and contests. You can walk into any barbershop group in the world and be greeted with that same attitude of "forget today, let's sing tonight!" That continuity of experience, that shared pursuit of unifying harmony, characterizes our entire organization and gives us purpose.
Note that first clause: "to preserve for its members and for all future generations…." Extending beyond our own individual, immediate interest is a vision larger than self-preservation — it is a glimpse of Everyone in Harmony.

Men who belong to the Barbershop Harmony Society are not alone in this mission. Associates of the Society, plus the tens of thousands of women in Sweet Adelines International and Harmony, Inc., the two North American female barbershop associations, plus the tens of thousands of barbershop singers in societies around the world, constitute a global movement.

What you do in your own barbershop life connects you to this network. Let's explore just how big it really is.
Side by side with Sweet Adelines International and Harmony, Inc. and mixed harmony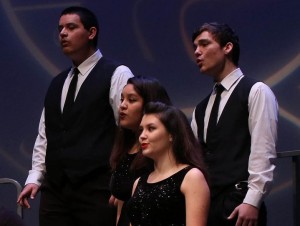 Although separate organizations, the three North American barbershop associations overlap significantly. With 22,000 members in Sweet Adelines, and 2,000 in Harmony Inc,., the total number of women barbershop singers is comparable to the men. Unsurprisingly, many barbershop families are represented in all combinations of the three. It's common to see women directing men's choruses and vice versa, arrangers creating music for all styles, teachers and coaches sharing knowledge at events presented by each, and top performers in demand on all barbershop stages.  What had once been fairly isolated, standalone cultures has been evolving into a much broader shared experience.
One interesting effect of the em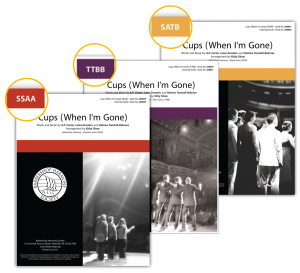 erging barbershop culture has been increased participation in mixed voice harmony, particularly among younger singers. In part, this reflects societal expectations that few activities are gender-separated these days. From an education standpoint, BHS youth outreach programming responds to educator needs for inclusive activities that can encompass all students in the choral music program, and mixed harmony makes barbershop more accessible.
The BHS music publishing program now releases all its new titles in voicings for men, women, and mixed, to expand the marketplace and provide more customer choice.
World wide reach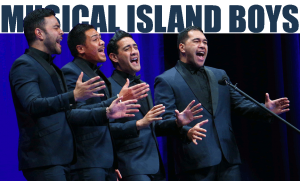 Although barbershop's origins are in African-American communities in New Orleans in the late 19th century, its appeal is widespread. Starting with Great Britain in the early 1960s, a dozen separate organizations have grown and flourished outside North America.
The past decade has seen a surge in the size and musical accomplishments of the affiliate organizations, witnessed in the international quartet championships of  Ringmasters (SNOBS, the Swedish society) and  Musical Island Boys (Barbershop Harmony New Zealand), and top ten chorus finishes by zero8 (SNOBS) and VocalFX  (BHNZ.) Offshore organizations have been hotbeds of innovation and expansion, and are must-see destinations for the growing number of barbershop global citizens who are equally likely to find themselves taking in a school or contest in Holland or Australia as they are in the U.S. and Canada. That's only among the "official" groups; more than 25 countries have reported some kind of barbershop activity, thanks in part to encouragement from the  World Harmony Council, a coalition of men's, women's and mixed organizations.
The generosity of donors
Much of the growth and success of the Barbershop Harmony Society comes from the generosity of forward-looking donors through Harmony Foundation International. As discussed earlier in this series, Harmony Foundation program support for the Healthy Chapter Initiative helps expand resources for your growth, and for our Outreach activities to bring barbershop to the next generation of singers. To learn more about the Foundation, visit www.harmonyfoundation.org.   
Everyone in Harmony
In 2017, a multiyear strategic planning process brought forward a new vision for the Barbershop Harmony Society: Everyone In Harmony. It recognizes that harmony is a gift we've been entrusted with, and it's too wonderful to keep to ourselves. We must share it with young and old, with people of every color and every background, with our neighbors and perfect strangers and everyone in between, because the world needs what we have."
What does that mean to you, who has joined an organization built around men's barbershop singing?
First and foremost, it means you should do what makes you happiest in barbershop. Keep singing, keep having fun, keep feeling fulfillment, keep connecting with other hearts. For some people, that will mean a male-only experience or a women's-only experience. For others, it will mean pursuing a mixed-voice experience, in programs not yet even sketched.
The coming years will see change, growth, and new ways to be involved in barbershop harmony. One constant, though, will be the right of everyone "to seek haven from the burden of their daily cares" in barbershop harmony. That's a privilege that's been unchanged across eight decades.