Eventbrite is making ticket sales easy for BHS customers
Posted on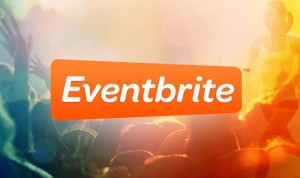 Since we announced the Barbershop Harmony Society and Eventbrite partnership at the beginning of September, more than thirty districts and chapters have signed up to use Eventbrite and to receive discounted pricing.  Here's what a few have had to say:
"It was quick and painless, I got a response within 24 hours, and that was that. Eventbrite customer service is really bar none awesome[…]the fees dwarf what we'd have been charged had we gone with Ticketmaster. –Chuck Steiner, Sunshine District 

"The Denver MountainAires already had an existing Eventbrite account. Signing up for the additional discount was easy. I suggest you tell our members what the discount is when you inform them about the program [DONE! Check out the discount information on our FAQs and blog post]. I found Eventbrite about a year ago. We were looking for online ticket sales capability for our shows, and Eventbrite had good reviews. Eventbrite features I like:

Easy bimonthly payments to us with ACH transfer into our checking account.
Easy creation of user friendly ticket sales websites.
Great widgets to add advertisements and ticket purchase capability directly on the Denver MountainAires website and social media.
Eventbrite makes our events and ticket sales webpages very searchable on the net (Google, Bing, etc.)"

–Ralph Paul, Denver MountainAires 
Additional features the chapters and districts are using include assigned seating functionality, pre-selling merchandise as ticket add-ons, and starting a waitlist to sold out shows. The Society will continue to produce and leverage Eventbrite for resources and tools to help our chapters and districts get the most out of their ticketing platform. So what are you waiting for? Signing up is easy:
Go to www.eventbrite.com, sign up for an account and create one paid ticketed event- keep in mind that you should avoid personal email addresses when signing up. Choose an email address that will remain the same regardless of your current officers. Do not start selling tickets for the event until AFTER the discount has been applied to your account.
Once you sign up for an Eventbrite account, click here to fill out an interest form. Eventbrite will be notified and then apply the price break to your account. Please allow up to 3 days to apply the discount. Again, do not start selling tickets for an event until AFTER the discount has been applied to your account.
A representative from Eventbrite will then email you notification that the discount has been applied to your event and you're ready to go live with selling tickets!