Come to Orlando for world-class
a cappella entertainment!
Events are held daily at the Orange County Convention Center
Tuesday, July 3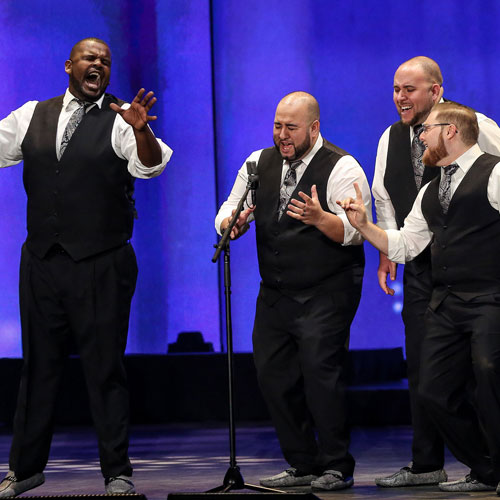 Quartet Quarterfinals Sessions 1 and 2
Tuesday hosts sessions 1 and 2 (starting at 1 p.m.) of the International Quartet Quarterfinals Contest at the Chapin Theater, featuring 34 of the best quartets from all over the world vying for a chance to qualify for a spot in the elusive Top 20 on Thursday night. Each quartet performs two songs each to earn a score from the judges and entertain one of (if not THE) best audiences in the entire a cappella world.
Wednesday, July 4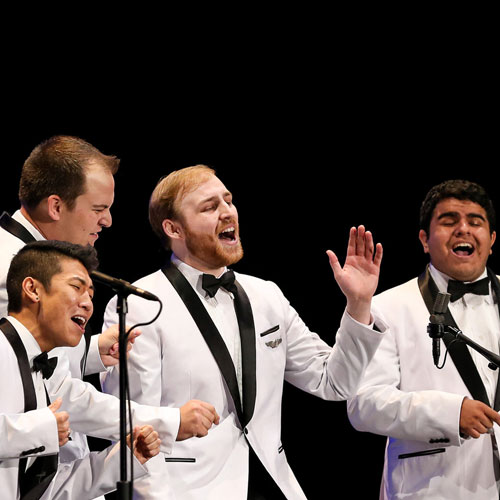 Quartet Quarterfinals Session 3
Next Generation Barbershop Varsity Quartet Contest
The remaining 17 quartets in the Quarterfinals contest compete Wednesday from 11 a.m. – 3 p.m. Then starting at 5 p.m. is the exciting Next Generation Barbershop Varsity Quartet Contest (our younger contest division) where quartets age 25 and under compete for the coveted NextGen gold medal.
Thursday, July 5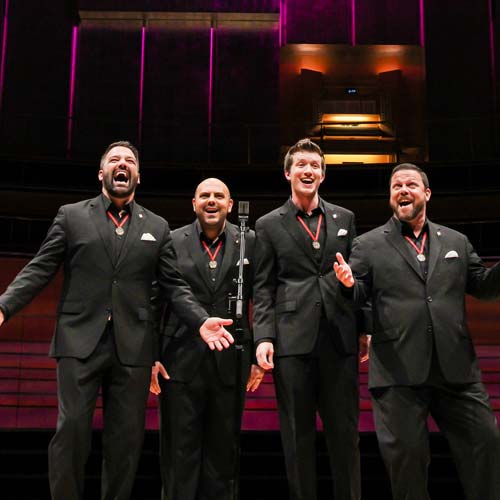 Top 20 Quartet Semifinals
AIC Show (separately ticketed)
On Thursday, the quartet contest action heats up with the Top 20 Quartet Semifinals. It's the second round of three rounds, with the best 20 quartets shooting for the chance to be a part of the elite Top 10 contest taking place on Saturday.
Also on Thursday is the (separately ticketed) Association of International Champions (AIC) Show, featuring a slew of past gold medal champion quartets. Click here to learn more about the AIC Show.
Friday, July 6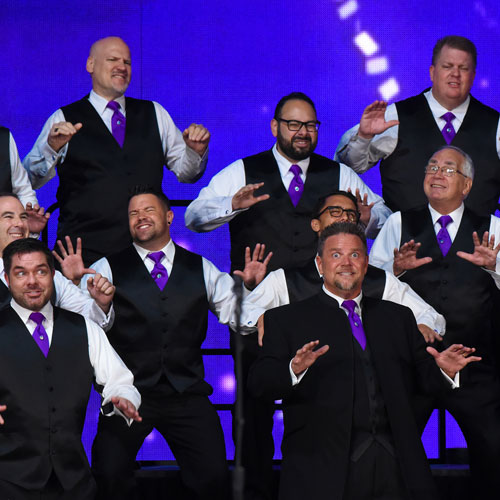 International Chorus Contest
Friday is the chorus contest, often referred to by fans as the greatest show on earth. 30 choruses from all over the world spend the day putting on breathtaking performances, each group getting two songs to showcase the very best entertainment they have to offer. It's phenomenal singing, it's exciting uptunes, it's stirring and emotional ballads, it's one unforgettable experience after the next. And often times, it's awe-inspiring sets and choreography. Choruses pull out all the stops in the quest to be crowned the gold medal champion chorus.
Saturday, July 7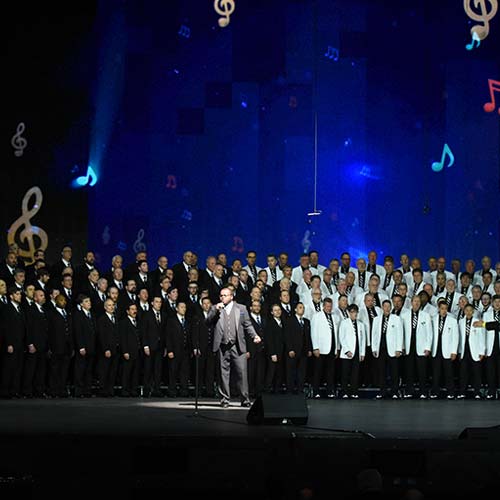 Saturday Night Spectacular
Top 10 Quartet Finals
There are few shows and contests filled with more excitement and adrenaline than the Saturday Night Spectacular followed immediately by the Top 10 Quartet Finals. A world-class lineup of musical entertainment begins at 5:15 p.m. and leads straight into what is by far the most exciting contest of the year. The best quartets in the world hold nothing back as they vie for a chance to earn the elusive and coveted quartet gold medal, securing themselves in history along with all those who have come before. It's an experience you absolutely don't want to miss.
Orlando International Convention