BHS 2014 Annual Report
Posted on
We are making a difference
Hundreds at a time. One at a time. In our chapters and quartets and districts, in concerts and schools, even on YouTube and Facebook,  Barbershoppers are reaching out to millions of people each year. Every step we take, individually and collectively, preserves and encourages the music, of course; but equally importantly, we preserve and extend our values of singing, joining together, genuine friendships and making a difference in our communities.
"What do you do?"
The 2014 Annual Report
"We sing and we serve" is the shortest answer when someone asks what the Barbershop Harmony Society does. The Annual Report (www.barbershop.org/2014annualreport) helps answer the "how" and the "why" of this, describing our activities and their outcomes in the context of our Society's aims. Share this with community leaders when introducing your chapter to demonstrate that you are part of a global movement dedicated to improving lives through singing. Use it to garner attention for the role you want barbershop to play in YOUR communities.
Are we doing the right things?
At a more detailed level, the House of Delegates Report (http://www.barbershop.org/fall-2015-hod/) provides a snapshot of current activities, particularly those that invite direct, shorter-term action by chapters and district. Are you doing all you can? Is the Society providing the tools to do all you can? Are we focused on the right initiatives to help you?  Be on the lookout for a brief chapter leadership survey in mid-October which should give you enough time to sit down with your respective boards and gather your thoughts for the feedback requested.  
Sing. Serve. Impact.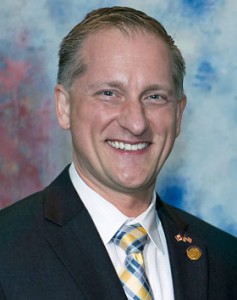 Yours in harmony,
Marty Monson
CEO/Executive Director
Barbershop Harmony Society