BHS partners with GigSalad to increase reach of Singing Valentines
Posted on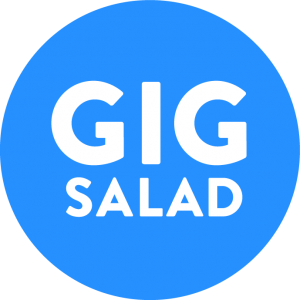 Performing groups of the Barbershop Harmony Society can now boost their Singing Valentines advertising and reach, and even accept payment for bookings online, thanks to a new partnership formed with online entertainment booking platform GigSalad.com.
GigSalad represents more than 100,000 performers and has a base of more than one million customers who book all forms of entertainment online, from bands to photographers to party services — and now, barbershop groups and  Singing Valentines.
BHS quartets, chapters and districts receive 35% off Feature and Pro accounts at GigSalad, which will help generate better Google search results for our unique Valentines gift experience. Use promo code BHS2018 when you sign up.
As part of the new partnership, GigSalad will actively promote our Singing Valentines  activities on their blog, email newsletters, and social media, which reach people already familiar with purchasing entertainment online.
Of course, your ongoing subscription to GigSalad means ongoing leads for many kinds of events: singing telegrams year round, shows, parties… everywhere you want to sing!
Quick and easy signup
Signup for GigSalad can be completed in as little as twenty minutes, and the leads start coming in immediately. (During initial evaluation, our staff  received a request for a booking before we had even completed our setup — wow!)  
See our tutorial and FAQ to streamline the setup of your profile to maximize the number of Singing Valentines and other bookings you receive as a subscriber. 
Quick and easy payments
GigSalad allows you to accept payment online at a payment processing rate of just 2.5%, which is cheaper than Square (2.75%) or PayPal (2.9%).  Payments are made to the performer within 3-5 days, via check, PayPal, or Automated Clearing House, with no additional transaction fee to chapter. The customer pays a small booking fee, typically 5%-8%. (So, for example, a Singing Valentine priced at $50 would bill $54 to the customer ($50 + 8%), and return $48.75 to the chapter ($50 – 2.5%.)
Already using another platform for booking? Great! Add GigSalad to further your reach. This non-exclusive arrangement is inexpensive enough that a single booking would pay for the service… but we'll bet you get MANY MORE to come.