April 11, National Barbershop Quartet Day Celebrated on National Television
Posted on
National Barbershop Quartet Day
A National Television Appearance helped ring in April 11 Celebrations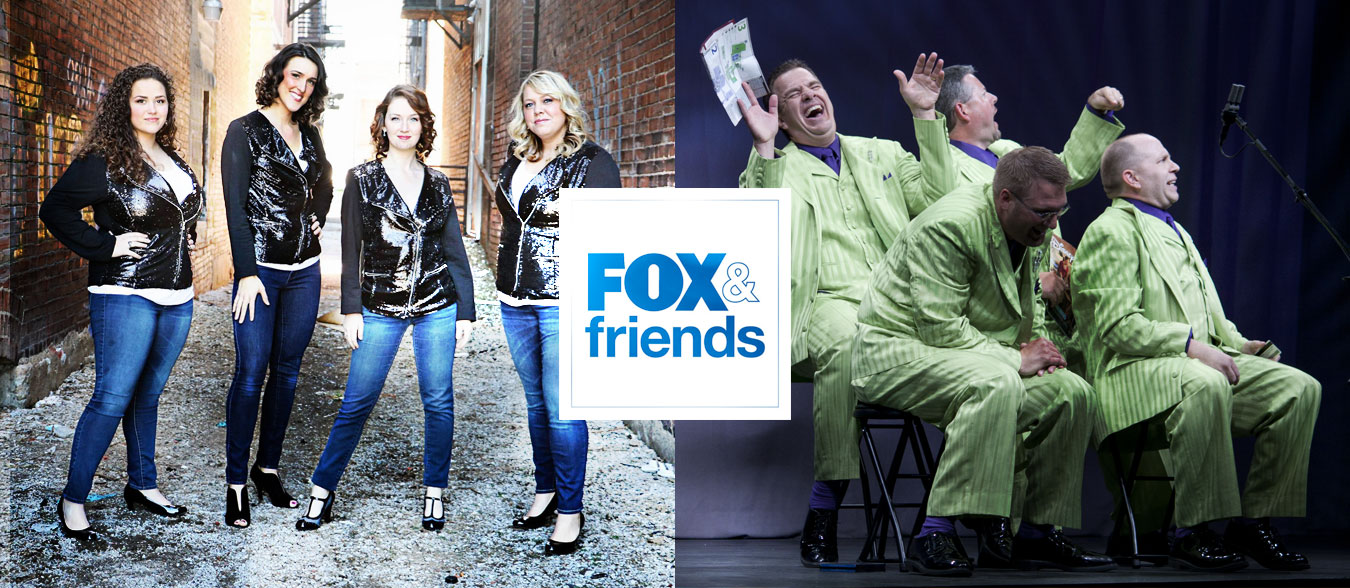 Congratulations to ClassRing and Storm Front for representing Barbershop harmony in an extremely professional and entertaining way for the Fox & Friends news crew and millions of Americans who tuned in to watch on Monday April 11, 2016. There may only be one National Barbershop Quartet Day per year, but for Barbershoppers, every day is Barbershop Quartet Day.
The award-winning Sweet Adeline quartet ClassRing and our 2010 International Champion quartet Storm Front will be joining forces on the nationally-televised Fox & Friends to help celebrate what most of us already know: Barbershop Quartets are awesome.
April 11 marks the annual celebration of the venerable Barbershop Quartet and the uniquely-American art form of close harmony it continues to bring to the world. Founded on April 11, 1938, the Barbershop Harmony Society has made it its mission for the past 78 years to preserve and encourage Barbershop quartet singing in America and abroad, and together with our sisters in harmony we continue doing just that.
Be sure to tune in to Fox and Friends and enjoy what will no doubt be an exciting and memorable experience for everyone!