Annual ASCAP 2017 Reporting Reminder for U.S. Chapters & Districts
Posted on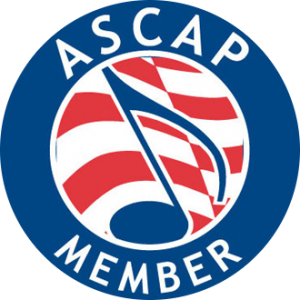 The Barbershop Harmony Society has a blanket agreement with ASCAP (The American Society of Composers, Authors, and Publishers) to pay significantly reduced licensing fees for all U.S. chapters and ensuring their legal compliance for public performances of the songs represented by ASCAP.
As a friendly reminder, All U.S. Chapters and Districts, must complete an annual ASCAP Reporting Form and submit that information (with corresponding payment, if applicable) at the end of each year. If you have not submitted your 2017 ASCAP Form and applicable payment, please be sure to do so as soon as possible.  If you are a Canadian Chapter or District, you are not required to submit an ASCAP annual report, however, SOCAN reporting requirements still need to be satisfied.
As previously announced, effective January 2017, chapters no longer send their ASCAP Reporting Forms to their district secretary for processing. Instead, all ASCAP forms and applicable payments should be sent to the Barbershop Harmony Society HQ directly:
    Barbershop Harmony Society
    c/o ASCAP Reporting Forms
    110 7th Avenue N
    Nashville, TN 37073
    or by email* to chapters@barbershop.org   
 *Please only email if no payment is applicable. Payment and Form should be mailed together.
If your chapter did not produce, and will not produce, any shows (free, benefit or ticketed) with performances during the year 2017, a form is still required, by completing Section A. Districts, if you hosted or produced a show as a part of your convention, or perhaps had a show as a part of a youth event, you are liable for an ASCAP report and applicable fee. Otherwise, please complete Section A.
The form for 2017 can be downloaded on the BHS Website by CLICKING HERE. If you produced a free or benefit concert, the form for reporting can also be downloaded by CLICKING HERE.
PLEASE NOTE: BMI/SESAC Show Clearance Forms will still be sent to districts for processing. SOCAN (for Canadian Chapters) Forms will continue to follow their current process.
Please contact our BHS Manager of Copyright & Licensing (library@barbershop.org) or Chapter Leadership & Education team (chapters@barbershop.org) if you or your chapter have further questions or need further information.
Thank you for filing your reporting forms as soon as possible!