2016 in review: A Message from CEO Marty Monson
Posted on
Now is the very best time to be a Barbershopper—more than ever.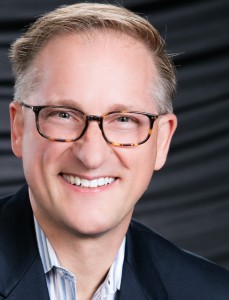 This is how we led off our End of Year letter in 2015. It's STILL true.
Our growth investments in programs, volunteer leadership, personnel and strategic planning have been unprecedented. We have added capacity to boldly expand support to the life of our chapters. We've embarked on a sweeping effort to understand our past and present barbershop world, as lived by you, and told in your words. We've reached more people with the sound of barbershop and the rewards of the barbershop experience: the joy of singing, the joy of friendship, the joy of joining together, and the joy of making a difference in people's lives. And we're just getting started.
We have fed the engines of growth: broader awareness among singers, educators, and fellow travelers. Among the highlights:
Meaningful media coverage at the local and national levels. I'm amazed by how interested and curious the media is with our organization and singers. Stories develop every day, as we continue to inform communities about our impact.
We all collaborate more with a cappella groups around the world. It may be a number of years before those singers join a chapter or establish a barbershop quartet, but those singers are beginning to KNOW who we are and where we are.
Music educators "get" barbershop! Whether it's professional development (Harmony University at Belmont and regional Harmony Colleges) or the increased demand in our youth festivals (Youth Chorus Festival at Midwinter or local festivals and camps), music educators are beginning to understand our "no-strings-attached" support of their choral programs. Over time, these music educators bring the multiplier we need to increase the overall funnel of chorus and quartet singers and future directors of our choruses. Appreciating the allied arts is critical to our long-term relevance with these choral educators and directors.
Barbershop education and performance are at the heart of a healthy, sustainable experience
Singers coming to your chapter will be disappointed if they don't find a compelling weekly experience. The Healthy Chapter Initiative (www.barbershop.org/healthychapters) is a mindset for viewing the entire experience — musical/artistic, social, leadership and community involvement — as vital parts of being a barbershop chapter. Starting from a model for self-assessment and extending across all resources for improvement and satisfaction, we are helping chapters find their guiding stars, then setting sail toward their chosen futures.
This way of thinking runs across all manner of education resources and activities:
Our Harmony University team continues to deliver more content online (more than 50 new videos released this year) and more class options at our weeklong school at Belmont University in Nashville.
Our publications team has dramatically increased the number of titles published, and introduced more voicings for the education market (SSAA) and the growing fans of mixed harmony (SATB.)
The All-Chapter Chorus and the pilot Seniors Chorus festival at Midwinter expand participation options past the chapter chorus. This success has now permeated into the District conventions, encouraging more singing time for our attendees and attracting those who might not normally attend a District convention because they aren't interested in competition, just the joy of singing with their barbershop brothers.
Working through the Leadership Operations Project Team, we have deployed new BHS Leadership Curriculum Topics for chapters and districts, usually referred to as the "First Five."
Published and Commissioned the "THINK" program that has already been introduced and impacted close to 80-100 chapters this past year.
We have published materials on how to utilize eBiz for your Chapter and District, file required government financial documents, and a User's Guide to the mandatory Financial Review process.
We've commissioned 15 Certified Leadership Facilitators that have and will impact 7 districts this Leadership Academy cycle and will hopefully be doing a lot more! These facilitators have already packed in just over 200 hours of engagement with chapters in the last five months of being commissioned.
Created a dedicated full-time staff member who services and fields calls and correspondence for ALL chapter and district leaders about best-practice, what resources are available, and continues to foster the working opportunities that we have as an organization (working with District leaders) to better service our chapters and ultimately our members.
We are financially stable and positioned for strategic growth.
Our annual report reflects the health and well-being of our organization.
Even with flat/declining membership revenues, we will see no Society dues increases for the fourth straight year. 
Meanwhile, the Society has been able to grow our programs and budget by nearly 21%. How? We are seeing increased interest by non-members in our services and programs.
Philanthropy within our membership continues to grow, with donations through Harmony Foundation International fueling programs in outreach, chapter support, and continuing education through Harmony University. Your contributions have reached over 100,000 people, which is significant growth given four years ago the Outreach department didn't even exist. Thank you!
Strategic planning to chart our future course has focused on data gathering through multiple member surveys, and board and staff strategic planning kickoffs. At the same time, we have partnered with other leading choral societies to better understand the entire singing "ecosystem."
Even as we tend to our own specific needs, we are working to position our Society as a major arts organization that has a $30 million annual impact when all of our business units are considered.
A Better World. Singing.
You are building it. We are building it. We are making a difference in people's lives with every chord. I wish you a happy, safe, and wonderful holiday season, and a prosperous New Year.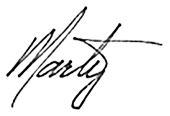 2016 BY THE NUMBERS
| | |
| --- | --- |
| 50,000 | Individuals in our monthly communication streams |
| 545,000 | Facebook user engagements |
| 6.7 million  | YouTube views this year (increase of 2.9 million!) |
| $0 | Dues increase — neutral for the fourth straight year!  |
| 21% | Growth in program budgets – while maintaining same dues rates! |
| 48%  | Portion of Marketplace sales without member discounts |
| 100,000 | People directly engaged through Outreach activities |
| 16 | Conducting tutorials released on YouTube |
| 10 | Vocal warm-up videos released on YouTube |
| 42 | New arrangements published |
| 200 | Hours of chapter engagement by Certified Leadership Facilitators |
| $7.5 million  | Commitments to the Legacy of Harmony Endowment Fund |
| 250 | Private lessons (vocal, arranging, conducting) given at Harmony University |
|  108 | Music directors attending Harmony U on scholarships funded by Harmony Foundation International |
| $30 million  | Annual economic impact of all barbershop business units |